Alocasia "Dark Star"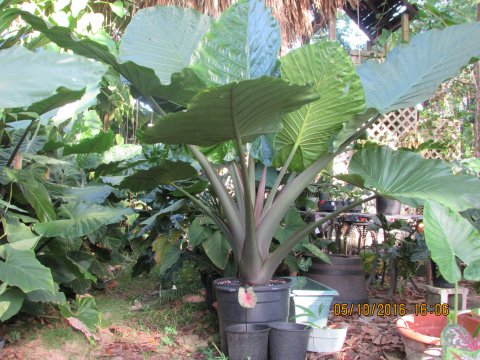 Alocasia "Dark Star" is our answer to the Alocasa macrorrhizos "black petiole" variety. We used the black petiole macrorrhizos as one parent, plus Alocasia macrorrhizos 'Borneo Giant', Alocasia vangigo, and Alocasia odora. This is one of the seedlings we selected for placing on the market, and it is also now protected by US Plant Patent PP29870. The picture above shows the overall habit of the plant.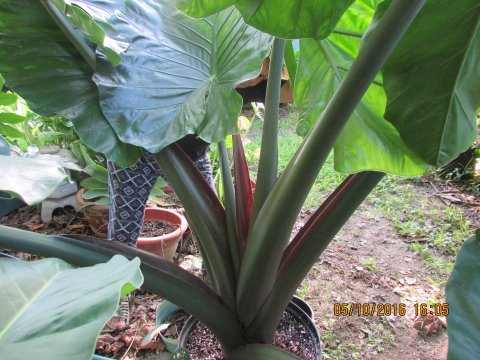 Above picture shows how the base of the plant looks.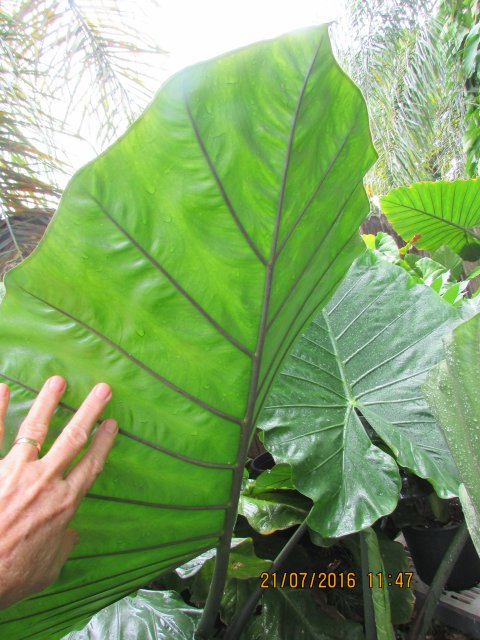 The leaf reverse, in the photo above, shows clearly that the main veins are dark, as is the case with the black petioled macrorrhizos type.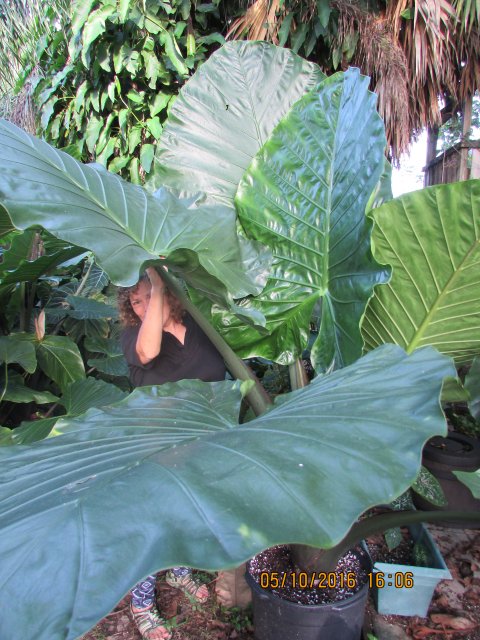 Finally, a view showing the size with my partner, Delia, posing behind the plant